Welcome to Brand New Vegan!
I'm SO glad you found me!  I'm Chuck and I'm a Plant Based Recipe Blogger!
I have found that having comfort foods around that you know and love helps make the switch to a Plant Based Diet so much easier!  So that's what I do – I take all your favorite recipes, and veganize them!
Because so many people think "Vegan Food is Boring", or that we are somehow "Deprived" of great tasting food.
Well I disagree.  Vegan food is AMAZING!  Especially when you can turn it into comfort foods like Tacos, Burritos, Pizza, Chili, Hearty Stews, even Sloppy Joes and French Fries.  All without using any animal products or oil.
Having trouble getting started?  Hopefully you can find a recipe here that you like.  Most are pretty quick and easy to make.
And if you DO find a few recipes that you really like, and would like to help SUPPORT us so that we can continue giving you the comfort foods you love, consider becoming a Patron of Brand New Vegan.
You can donate as little as you like, even just $1 a month, because every little bit helps support us and ensures we'll be around for a long, long time – giving you the comfort food recipes you love.
Become a Patron Now!
Just a Few of My Recipes
Never in a million years would I believe that this traditional midwestern 'meat n potato' guy would enjoy a bowl of Savory Miso Soup.   Nope – never.  In fact before tonight, I have never had it.  Kimchi either. But thanks to my Sushi loving daughter...
read more
"I'm from Texas and have been very disappointed with many of the vegan chili's that I've tried. I made this recipe tonight and all I can say is…. This recipe is THE BOMB!!  Nothing else need be said!!!"
"Chuck: My wife and I tried this amazing cheese sauce with some whole wheat rotini tonight. Honestly couldn't resist it…so mac and cheesy without all the cheesy badness. Thanks for the great recipe!! I have shared it on my blog today!"
"This was AWESOME and the hubby claimed this as his favorite vegan meal with meat subs that we've tried since we went vegan 4 weeks ago!!!  We are brand new vegans, and we will be back for more!"
"This Mac and "Cheese" is beyond delicious! There aren't enough words to describe the fabulous mouthfeel and amazing taste! It's cheesy and gooey…it's a perfect replacement for real cheese. So amazingly delicious!"
"These are fantastic – hands down the best oven baked fries ever. I wouldn't have believed how crispy they could be without oil until I tried them myself. I've had these 7 out of the past 9 days, and they just keep getting better every time (seriously, you've created a monster…). Loving your site – thank you!"   
"Chuck, Your recipes have changed our lives for the better. Thank you for sharing. Your recipes make it easy for me to learn to cook. Honesty, I cannot thank you enough!"
"TRY the brand new vegan cauliflower tacos, amazing, not kidding, they are literally the best taco, I've EVER, made!!
Bobby Anderson – Plant Fueled Trucker
"Can I just say again how amazing these are?! I cut up a large head of cauliflower and a large package of mushrooms and seasoned it up. I've made 3 meals out of the "meat" in place of ground beef, those three meals have made enough for two suppers and a lunch for two people. So cheap, so delicious, so versatile! Chuck you are an angel sent from heaven to show us veggie nirvana. Anyone who hasn't tried this yet, you gotta do it! Do it now! Stop reading this comment and start cooking. You won't be disappointed!
"This was my first attempt at making a vegan recipe. All I can say is AMAZE BALLS! I will definitely be making this recipe again and look forward to making more recipes from this site. Thank you Chuck for making this plunge into being a vegan not only tasty but less overwhelming by giving me many ideas of how to keep myself and my husband fed."
"I made this today, and won a third place trophy in a neighborhood chili cook off, and there were nine other recipes, only two of them were vegan!  And this is Texas!  Very good!"
"Made this chili last night, served it to my husband and he said – no joke …. "This is the best damn chili"!   I had to laugh and congratulate you on the naming of this recipe !! #nailedit "
"Chuck, I discovered your green chili sour cream a few months ago… It has seriously changed my life!!!! I now sub silken tofu for the cashews to cut down on the fat. Thanks for this recipe!!!"
"Because your recipes and my Man are somehow cosmically linked. He's liked every single recipe of yours that I've made for him. And he's started to make them himself…which is his way of giving them 2 thumbs up. (This is from a man that happily ate frozen bbq tyson chicken wings and multiple bags of shredded cheese per week just 8 months ago.) Thank you Chuck!"
" I follow a lot of excellent vegan bloggers. I use recipes from all, but, you, Chuck, are my favorite. I made you 'Best Damn Vegan Chili Ever' last week. It is fabulous. And, the chicken and dumplings. Oh, my. I will be trying this next!"
Popular Articles
My wife and I love to go to a local salad restaurant called Sweet Tomatoes.  And I tell you at least once per visit I see someone I want  to call the salad police on. I  see these people who are obviously morbidly obese, really NEEDING to eat healthier, THINKING...
read more
Dr. John McDougall often lectures about The Rich American Diet.   The word 'rich' is used here NOT to describe the amount of nutrition we are getting, as in 'nutrient rich diet' – sadly no.  The word rich is used to describe the fact that...
read more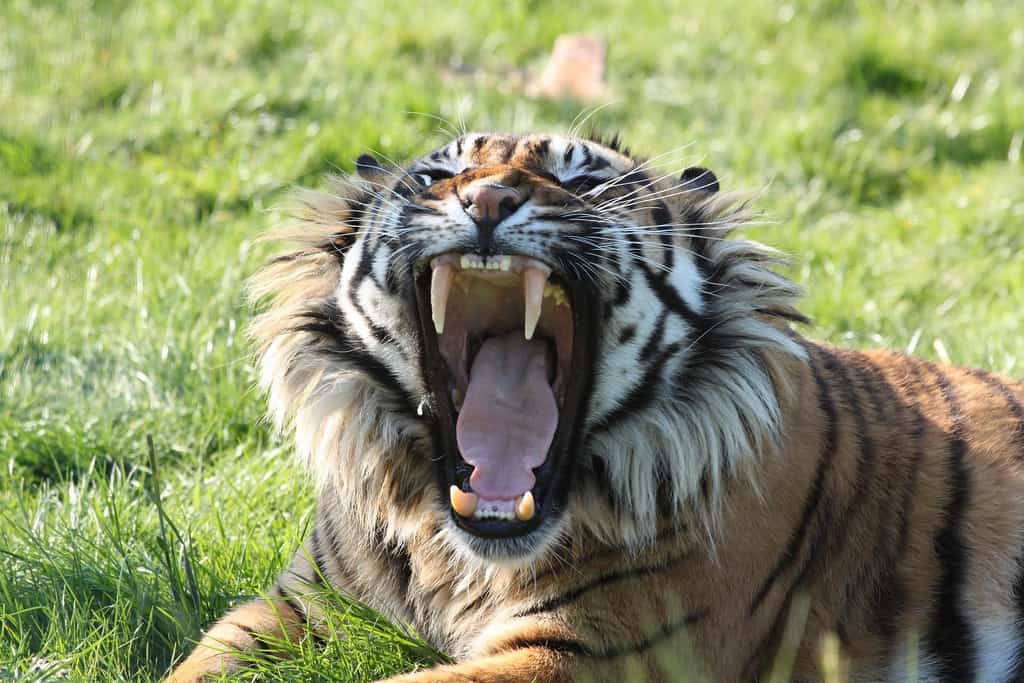 The other day I found this most excellent website.  It describes a very common diet nowadays – very low carb, and very high protein.  A true carnivore diet of mostly meat:  beef, chicken, pork, and tuna.  Why so much meat?  Because eating too many carbs will...
read more
Quaker Oats – It's The Right Thing To Do – And a Tasty Way to Do It.   Anyone remember the old Quaker Oats commercials in the 80's with Wilford Brimley? Turns out he was right.  Oatmeal IS the right 'thing' to do – it's...
read more
<!– Go to www.addthis.com/dashboard to customize your tools –>