Crispy, Crunchy, Yummy,  Baked Onion Rings
Oh yeah!  Come on, you know you want some!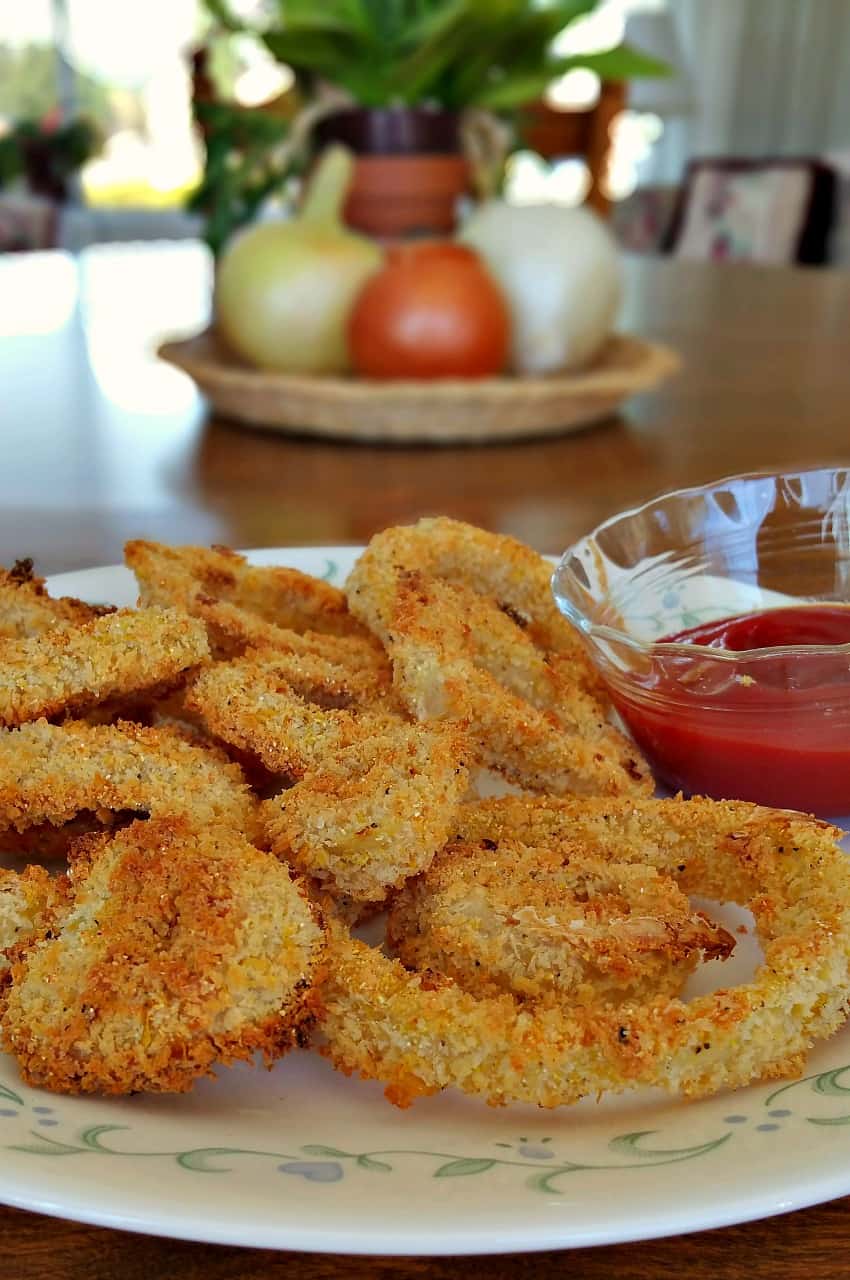 …
March 12, 2018

"You are amazing!! I made the tomato soup and the cauliflower and mushroom meat tacos tonight. My husband cleaned his plate! Let me tell you this is a man who would not even consider a plant-based diet. I led by quiet example for months and hoped that one day he would at least try just one dish. ... and then I saw my opportunity!! I have been searching for the right recipes at the right time.

Your blog is perfect! There are so many "man friendly" meals! A thousand thank yous!!! You have provided a bridge to health with your recipes and I truly appreciate it from the bottom of my heart!"
About Brand New Vegan
Plant-Based Comfort Foods – Vegan Recipes You Love!
I create wholesome, plant-based, vegan recipes that just happen to mimic all our comfort food recipes we loved. I follow a Whole Food, Plant-Based, No Oil Diet as recommended by doctors such as Dr. John McDougall, Dr. Caldwell Esselstyn, and Dr. Neal Barnard.
I created this website to help you transition to this new way of eating because as somebody who has 'been there, done that' – I know it can be HARD.
But with familiar, comfort food recipes you probably grew up with – I know it can be a whole lot easier.
All of my vegan recipes are free, so please enjoy and share with your friends.
Like what I do? Love my recipes?
Make sure to signup for my email list and get my free guide to starting a Plant-Based Lifestyle!
SaveSaveSaveSave
SaveSave
Need A Little Help?
By subscribing to my Weekly Newsletter, I will send you "Five Easy Steps to Becoming a Brand New Vegan" including 5 of my very best recipes!