Do you know someone who has switched to a plant-based diet?
Maybe one of the kids has become vegan, or a friend, or maybe even your spouse?
"Yes! And they are constantly bugging me to try it too. I don't get it. What's wrong with MY food? I've been enjoying it my entire life! What's the big deal? It's just food!"
I get it, I was just like you.
Hi, I'm Chuck, an Indiana boy who grew up eating the good ole American diet!
I loved my cheeseburgers and fries, pizza and beer, and oh, don't get me started on BBQ. I loved food! Comfort food! From mom's homemade Biscuits and Gravy to a sack of White Castles, I loved it all.
But after I turned 40 ...
I started feeling the effects of all that rich food - and knew I had to start working on my health... specifically, my weight and blood pressure which were now both sky-high.
So in 2008, I started experimenting with a plant-based 'vegan' diet, and in 2013, I started this blog to share all of my recipes so I could help other people make the switch too.
Because it CAN be hard! But with the right recipes, from someone who loves comfort food as much as you do - it can be a whole lot easier.
But why vegan? Has it really helped?
You mean switching to a Plant-Based Diet? Becoming a "Brand New Vegan"?
YES!! Absolutely! I'm happy to say I've lost at least 30 pounds since I did. And my blood pressure? It has its ups & downs but for the most part, stays near normal.
And I guess most importantly of all, it helped me survive a stroke in 2020.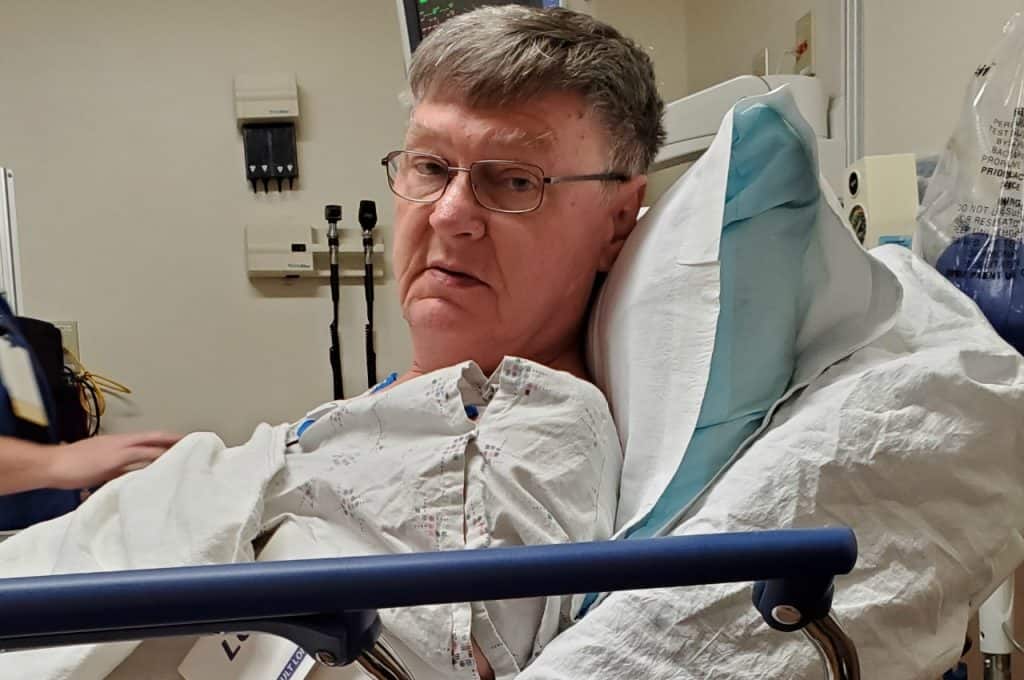 One of my doctors at the hospital said I should be thankful I had been eating plant-based for so long, as it probably saved my life!
No, depending on much damage you've done over the years, this diet may not prevent every problem, even a stroke. But it sure can't hurt to try, can it? Eating a few more fruits and vegetables? Cutting out the chips and fast food?
I know I was only in the hospital one night and ended up with ZERO residual effects from that stroke. And within one month I was completely off all 4 prescriptions they had put me on.
Not too bad for an old guy about to turn 60. Plants for the Win!
"But I don't think I could do that..."
I didn't either at first, but I did. One of the easiest ways I found to stay on this path was learning how to make the comfort foods I already loved - only plant-based.
So you won't see any of those "fancy" vegan recipes like you do on those other sites. Here you'll see recipes that you already know and love, like tacos, chili, soup beans & cornbread, even biscuits & gravy.
My Best Damn Vegan Chili has won numerous awards and my Cauliflower Tacos have practically become their own food group.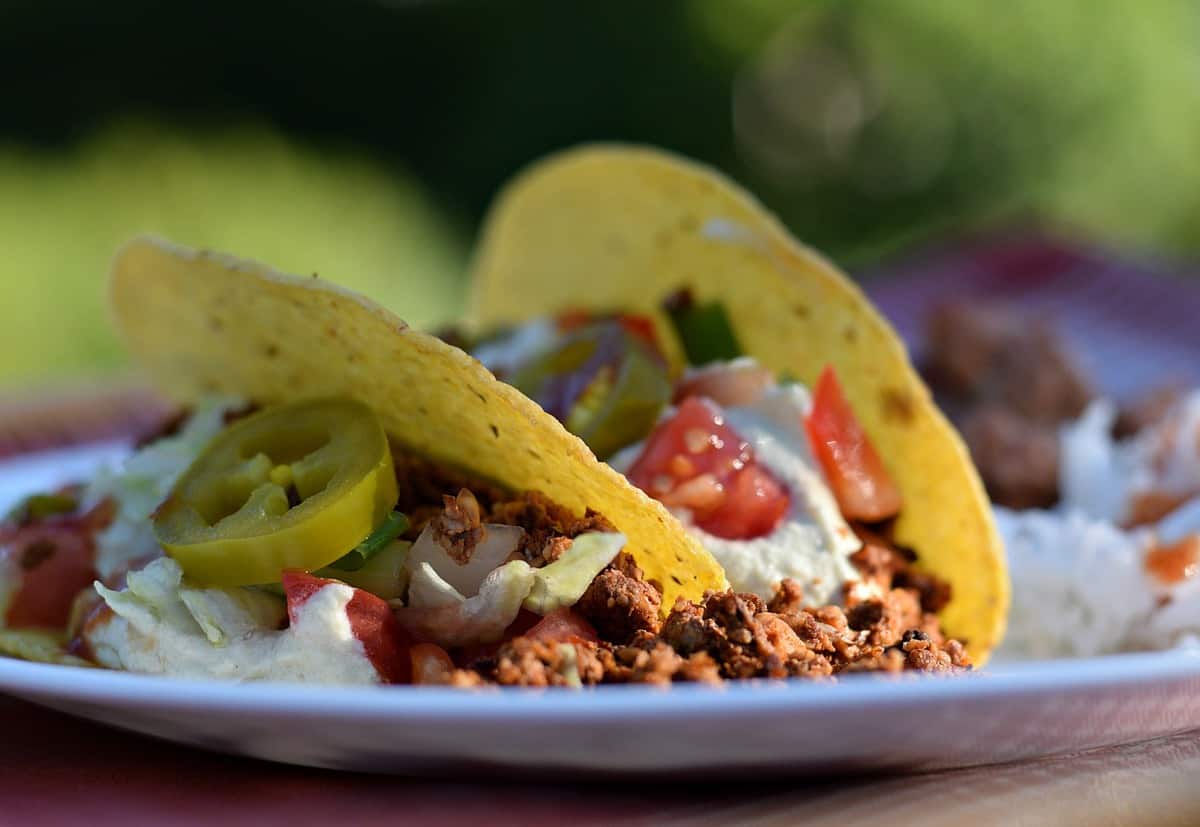 From Texas BBQ, New Mexico Chile, to Southern Comfort foods, I got you covered.
Who Am I?
I'm not a professional chef, and I'm certainly not a doctor. I'm just a regular guy who likes to cook.
I DO have a certificate in Plant-Based Nutrition from Dr. T. Colin Campbell's eCornell Course and of course, I have been studying everything I can find on plant-based health for over 10 years now.
I've been married to my wonderful wife for over 25 years and we live in the absolutely gorgeous Pacific Northwest. I have 4 grown kids, 4 grandkids, and a cat named Winston. I also like cooking, computers, and photography.... and I LOVE sci-fi. (Yep - I'm a nerd)
I'll be turning 60 this year, so that means don't be looking for any of those bare-chested muscle pics those young kids post all the time ?. I'm no spring chicken anymore!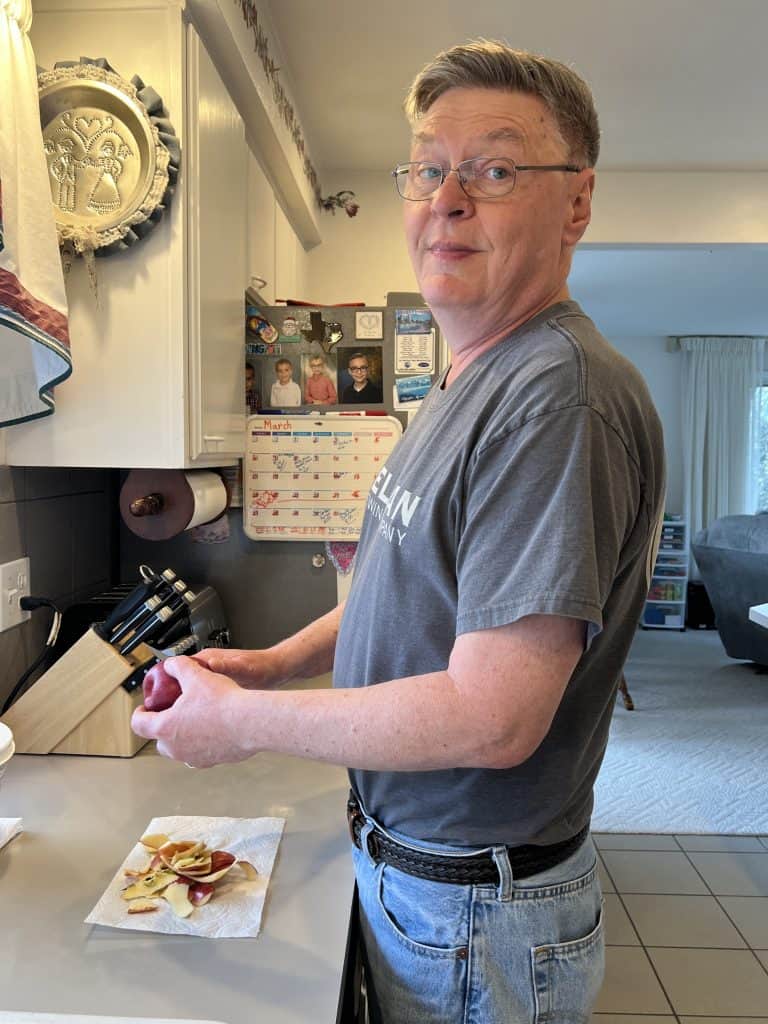 What I can offer you instead is 10+ years of practical experience from someone who truly has "been there - done that - got the hospital gown to prove it! " ?
I'm on Social Media if you want to follow me there, and be sure and sign up for my newsletter to get a weekly recipe sent directly to you and my free guide on how to get started.
Thanks for stopping by and I hope to hear from you soon!