This recipe is purely accidental, as I was originally making my Vegan Tuna Salad, but with a few tweaks I had this spread that reminded me of something else I used to like as a kid - I call it Underwood Deviled Bean Dip.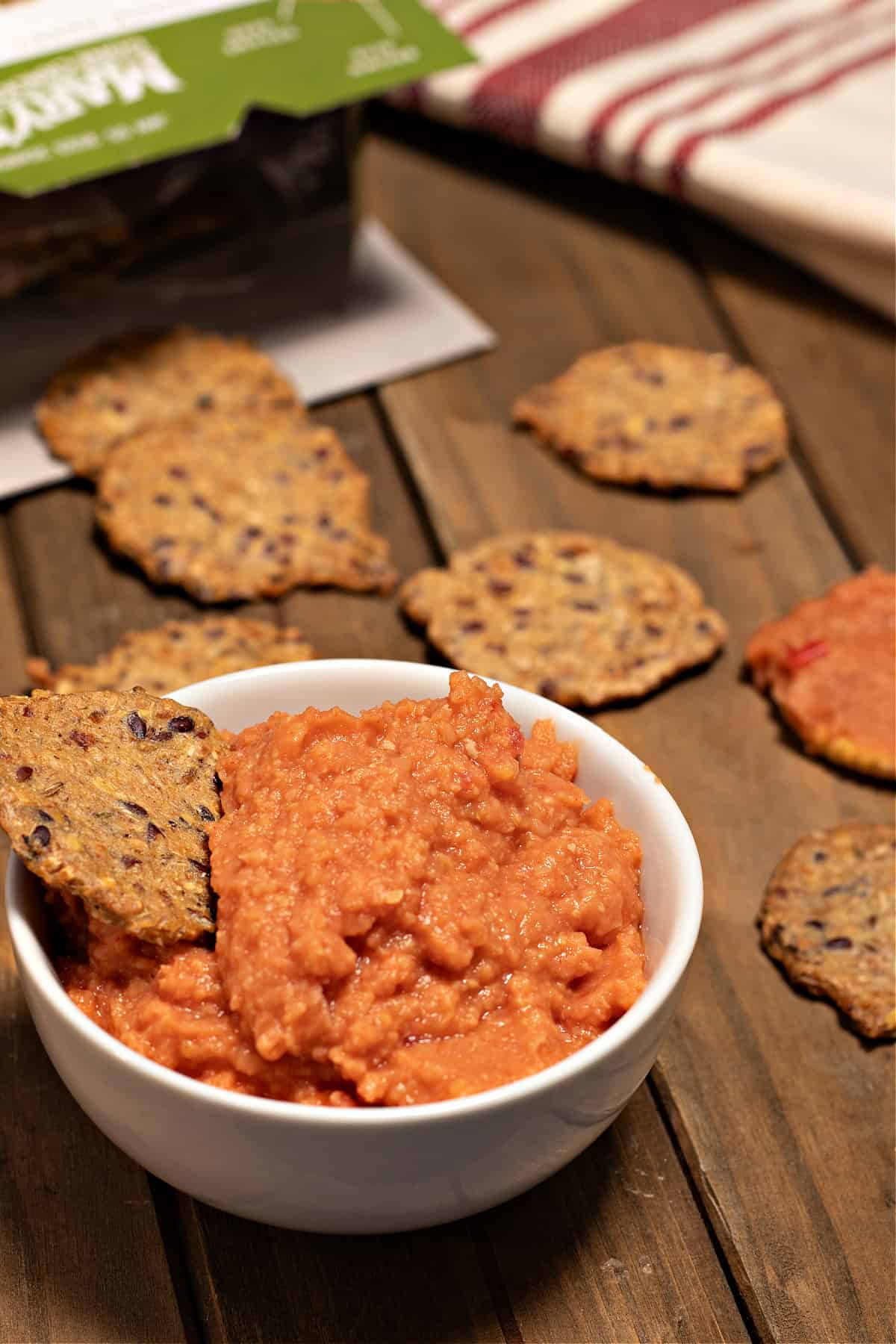 I'm sure many of you remember those little cans of Underwood Deviled Ham. I sure ate my share growing up in the 70s. It was basically pureed ham with a lot of salt and a lot of grease - and yep, for some reason I liked it. I wouldn't exactly call it comfort food, but more like nostalgiac food.
It's been YEARS since I had any, but for some reason, as I was making lunch the other day, I tried something new and what I ended up with reminded me of that old spread.
I was making my mock tuna salad and instead of chopping everything individually I just threw everything into my food processor at once. When I was done, it kind of looked like Underwood Deviled Ham. I added some smoked paprika and it kind of tasted like what I could remember. My wife even said the same thing.
To be honest - I DID go out and buy a can to see how close I came. Boy, THAT was a big mistake! One taste and into the garbage can it went! How did I ever LIKE this stuff? All I could taste was salt and fat that leaves that nasty, greasy residue in your mouth and lingers forever.
So in the end, this recipe tastes NOTHING like the original (🤣 good thing!!), but it does still trigger that memory from my childhood. And it is definitely better lol. So if you want to try my concoction, the recipe is below. It's NOT what I would call a healthy whole food, but it might be fun for parties.
And since I AM an Underwood, I guess it's only fitting I have my own version.
Underwood Deviled Bean Dip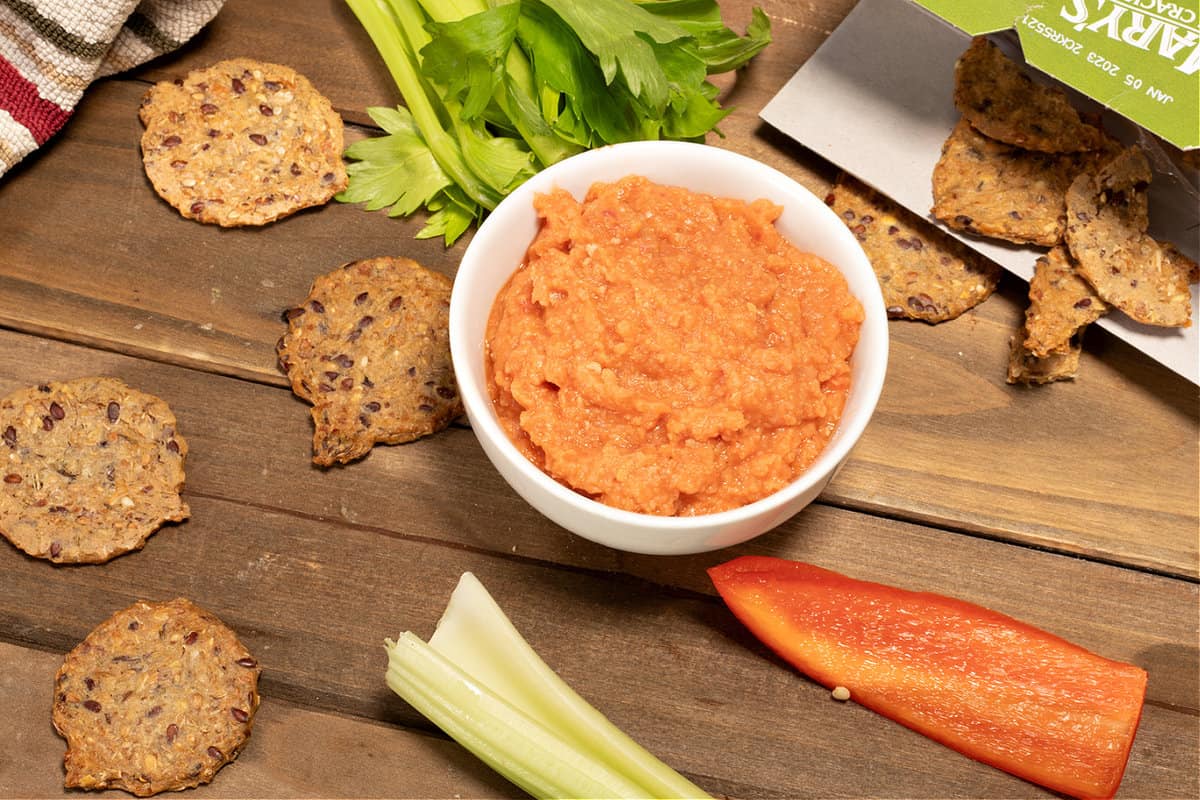 The star of the show is a can of chickpeas. I also made a version with a can of white beans, but it ended up super creamy like refried beans. I also added a few slices of canned beets to give it a red color. If you leave them out it will be more of an orange color like hummus.
Be sure and save some of the aquafaba (the juice from the can of chickpeas) in case you need to thin it out later. Other than that, rinse and drain your chickpeas and then add everything to your food chopper or blender.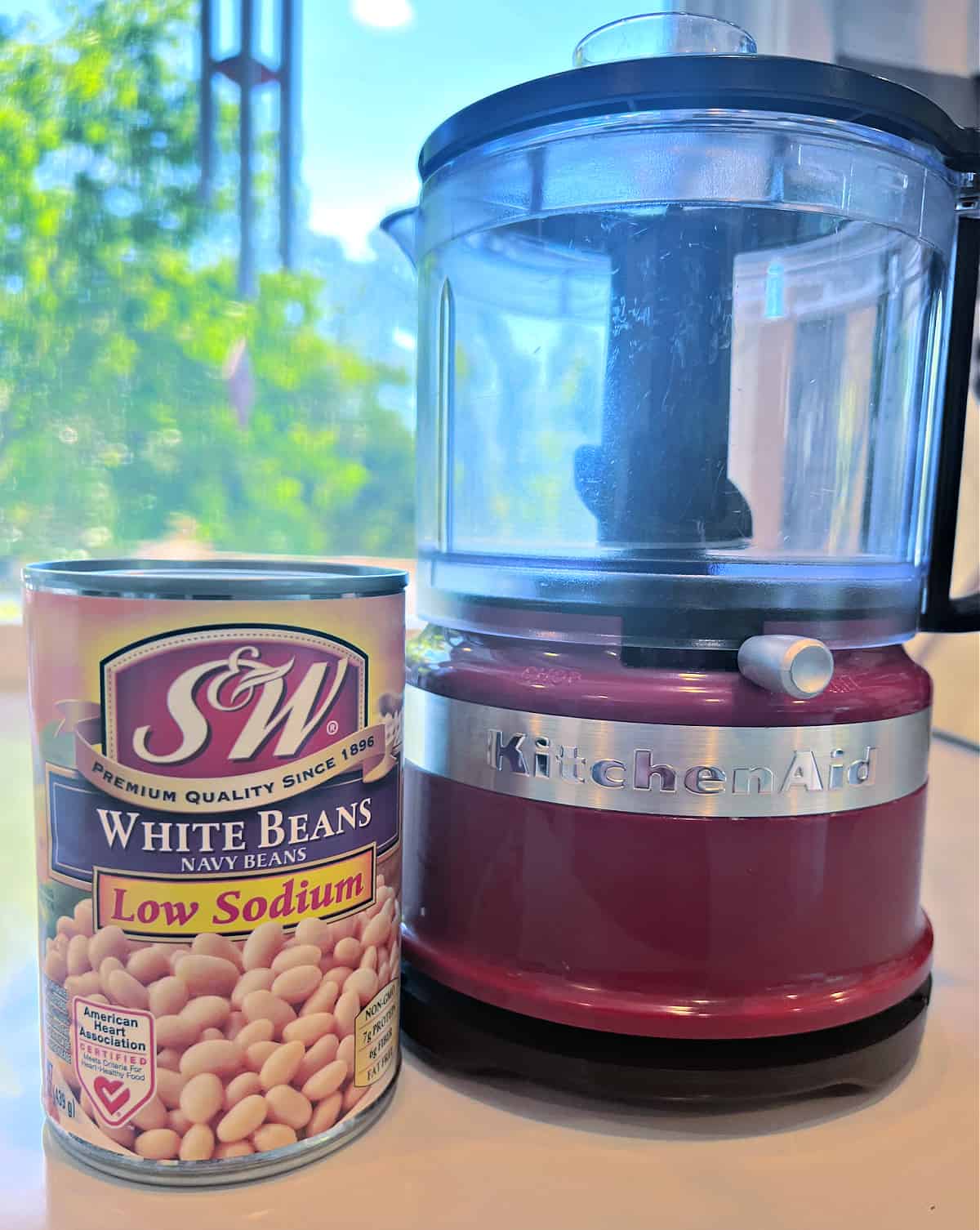 This is the little mini food chopper I use. I love it because it's so small and sometimes you just don't need a big fancy Vitamix to do a little tiny job. Affiliate link below.
Definitely taste as you go if you make this dip. Adjust anything and everything to get it the way YOU want. That's all I got this week, hope you are staying dry and cool during this wacky, crazy, summer heat.
Be safe out there and we'll see you soon...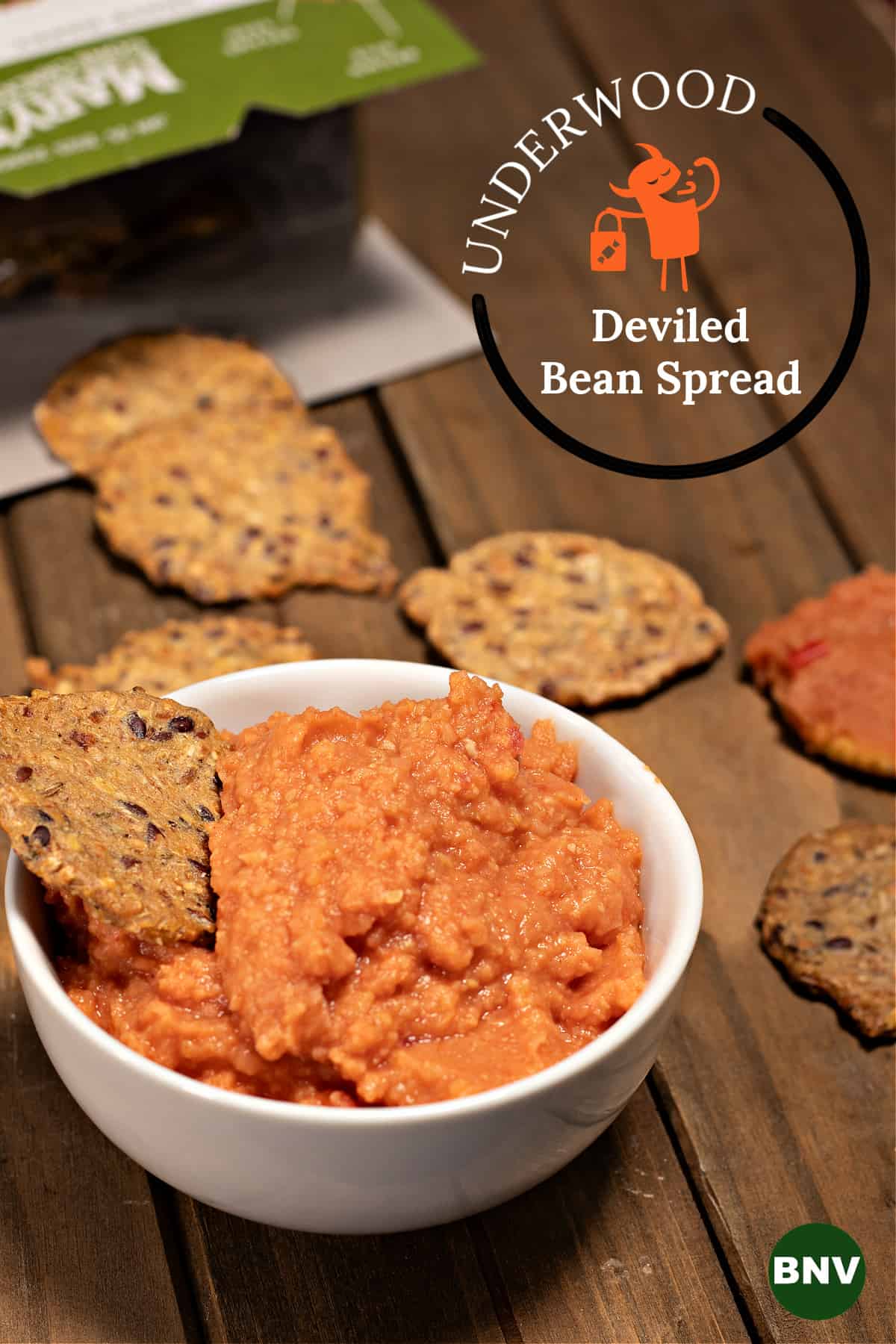 Print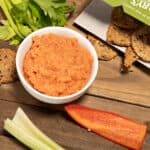 Underwood Deviled Bean Dip
Author:

Prep Time:

15 min

Cook Time:

0 min

Total Time:

15 minutes

Yield:

About

2 cups

1

x

Category:

Appetizer, Snack

Method:

Blender

Cuisine:

American

Diet:

Vegan
---
Description
An accidental but fun recipe that reminds me of that 'other' spread I ate as a kid. I call it 'Underwood Deviled Bean Dip'. 🤣
---
1

(15 oz.) can chickpeas

2

T chickpea liquid (aquafaba)

¼

white onion

¼

red bell pepper

2

slices of beets (from a

15 oz

can)

1

T beet juice

1 tsp

miso

1 tsp

low-sodium say sauce

½ tsp

rice vinegar

½ tsp

dijon mustard

½ tsp

garlic powder

½ tsp

onion powder

½ tsp

smoked paprika

½ tsp

salt
a few drops of liquid smoke
---
Instructions
Drain the chickpeas reserving 2 T of the liquid
Rinse and drain the chickpeas and add to a food processor
Add all the other ingredients - adding more aqaufaba if necessary to get a smooth consistency. 
---
Keywords: underwood deviled bean spread, vegan underwood deviled ham