Here's a tasty Vegan Tofu Ricotta spread we discovered on the menu of a 100yr old rustic lodge in Washington state! (only my wife said mine is better) 🤣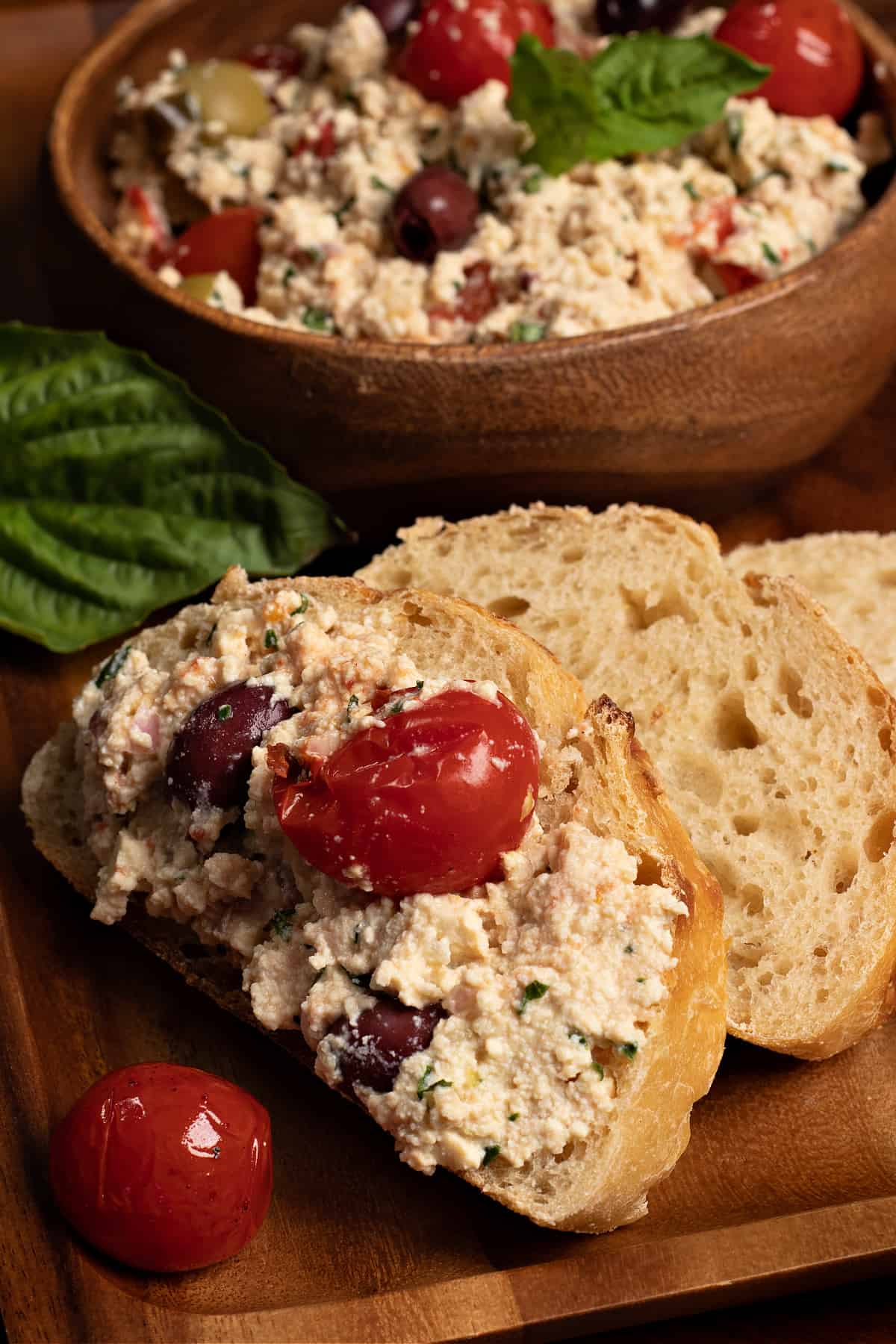 We were staying with some friends last week, on the Olympic Peninsula of Washington State, and decided to visit the historic Lake Cresent lodge. The lodge has been operating since 1915 and offers 55 rustic guestrooms, cabins, and cottages along with a full-service restaurant.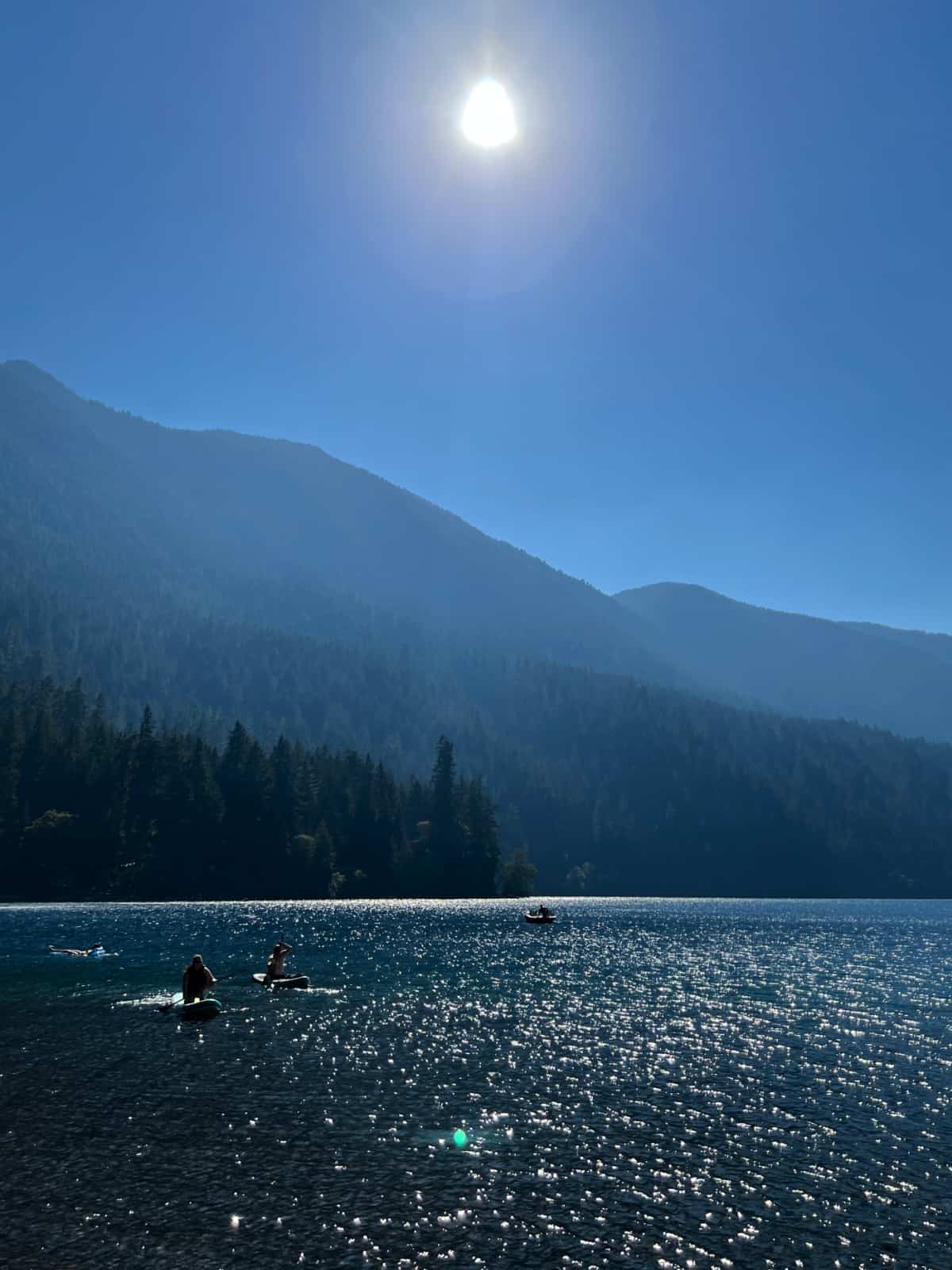 Situated on the south shore of Lake Crescent, the location is stunningly beautiful, located within the Olympic National Park. It's about as remote a location as you can get, surrounded by mountains and old-growth forests, so imagine my surprise to look at the menu and see this...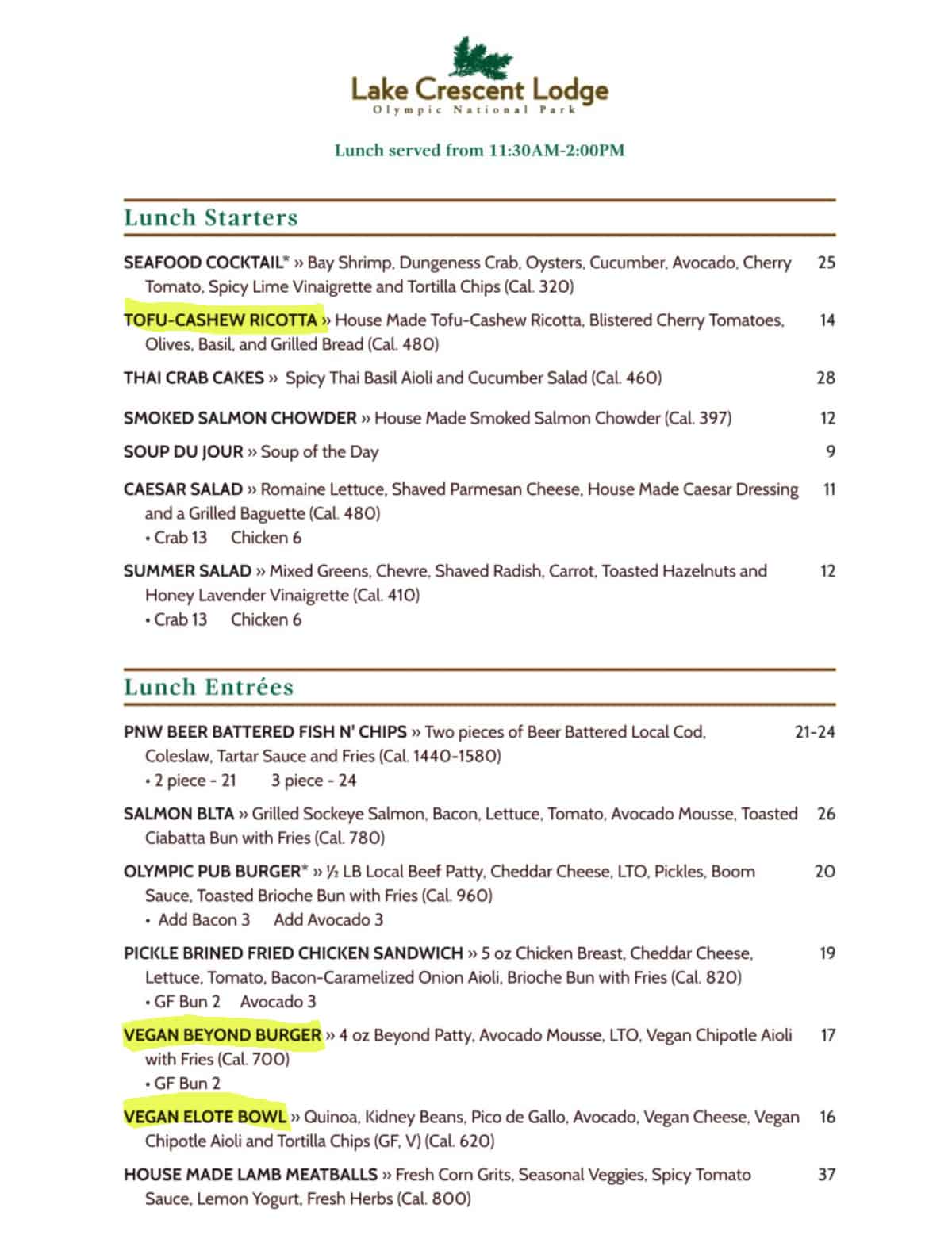 VEGAN OPTIONS?! At Lake Cresent? I mean they are barely found anywhere in Port Angeles! Let alone way the heck out here in the boonies!
Suffice it to say we were happy to enjoy our lunch with our friends, and my wife enjoyed her Vegan Ricotta so much, that I told her I would try to replicate it when we got home.
That's the recipe today, and by the way - she said mine was WAY better. 😁
Vegan Tofu Ricotta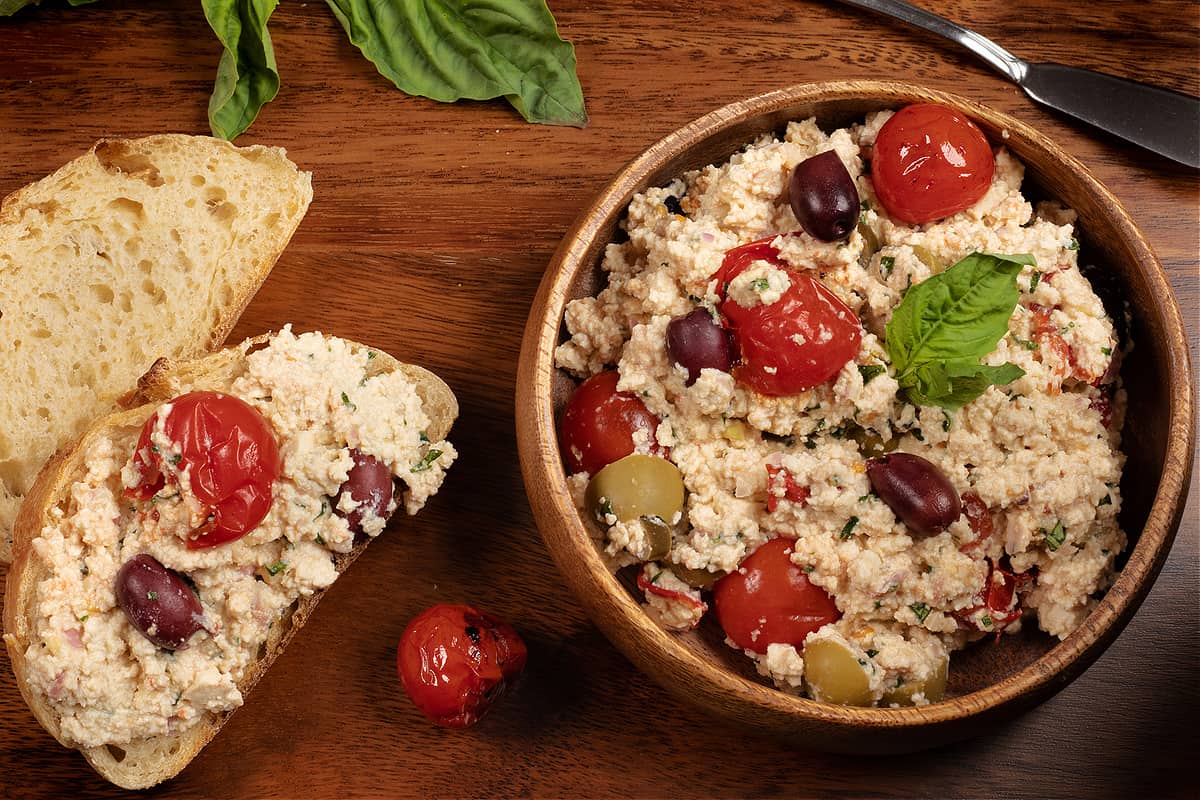 As you might have noticed - I left the cashews out of my version.
Tofu, Onions, Garlic
Start by pressing a 12oz block of extra-firm tofu.
While that's happening, finely mince a small amount of onion and 3-4 cloves of garlic. I used ½ of a shallot, so about ¼ cup of onion total. Add that to a large mixing bowl.
When the tofu is pressed, crumble it into the bowl and gently mix it with the onions.
Basil
I used fresh basil next, selecting 3-4 large leaves, rolling them up, and then cutting them chiffonade style, then finely mincing - about 1-2 tablespoons. Add the basil to the bowl and mix.
Flavoring
Before we add our olives and tomatoes, add all the remaining ingredients, the miso, nutritional yeast, spices, liquids, etc, and gently mix thoroughly.
Olives
Next, add your olives. I used a combination of green-stuffed olives and kalamata olives. The kalamata I added whole - while I chopped the green. Use as much or as little as you like - but I'd start with about ⅓ cup and go from there.
Tomatoes
Finely the tomatoes. These were "blistered" tomatoes at the restaurant, which means the outer skin was lightly charred. I simply heated a skillet until it was hot, then added about ½ cup of cherry tomatoes, stirring constantly so they wouldn't stick.
You don't want to cook them too long (we're not making a sauce), just until they blister a little bit and just start to crack. This really intensifies the flavor of the tomatoes and makes them sweet!
Gently stir your tomatoes into the spread and that's it. Taste and adjust to your liking. I will say be careful with the salt as the olives have plenty on their own.
Bread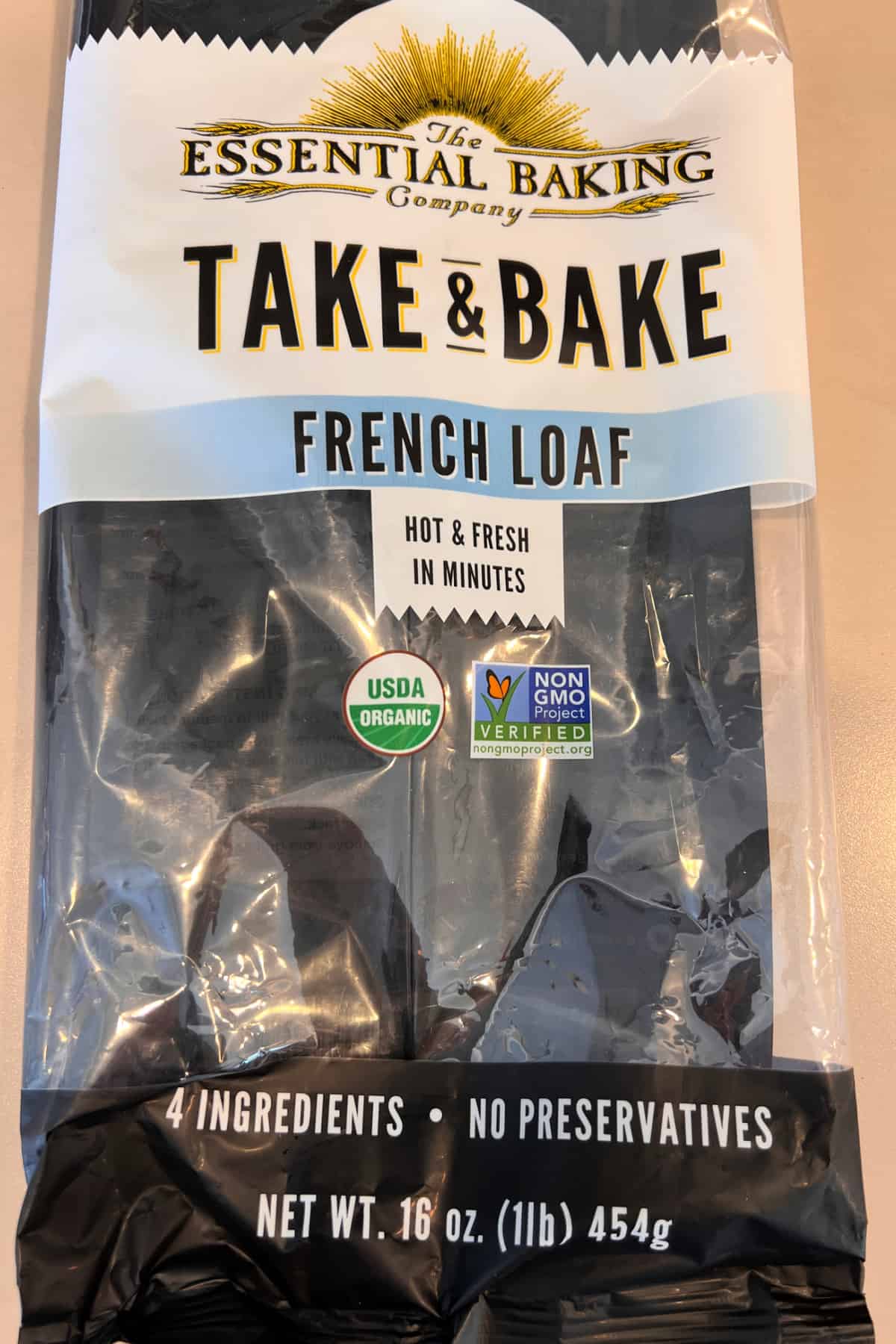 As far as bread, assuming you are not gluten-free, I found this loaf of French Bread from The Essential Baking Company at my local Fred Meyers and it's 100% oil-free.
All I did was bake it according to the package instructions and then slice it.
There it is, a very simple recipe with almost no cooking involved. It would make a good appetizer to take to those right-around-the-corner holiday parties.
And as I mentioned, I was totally gobsmacked to see this on the menu of a 100 yr old lodge out in the middle of nowhere.
Nice call Lake Crescent, kudos to you!
Enjoy!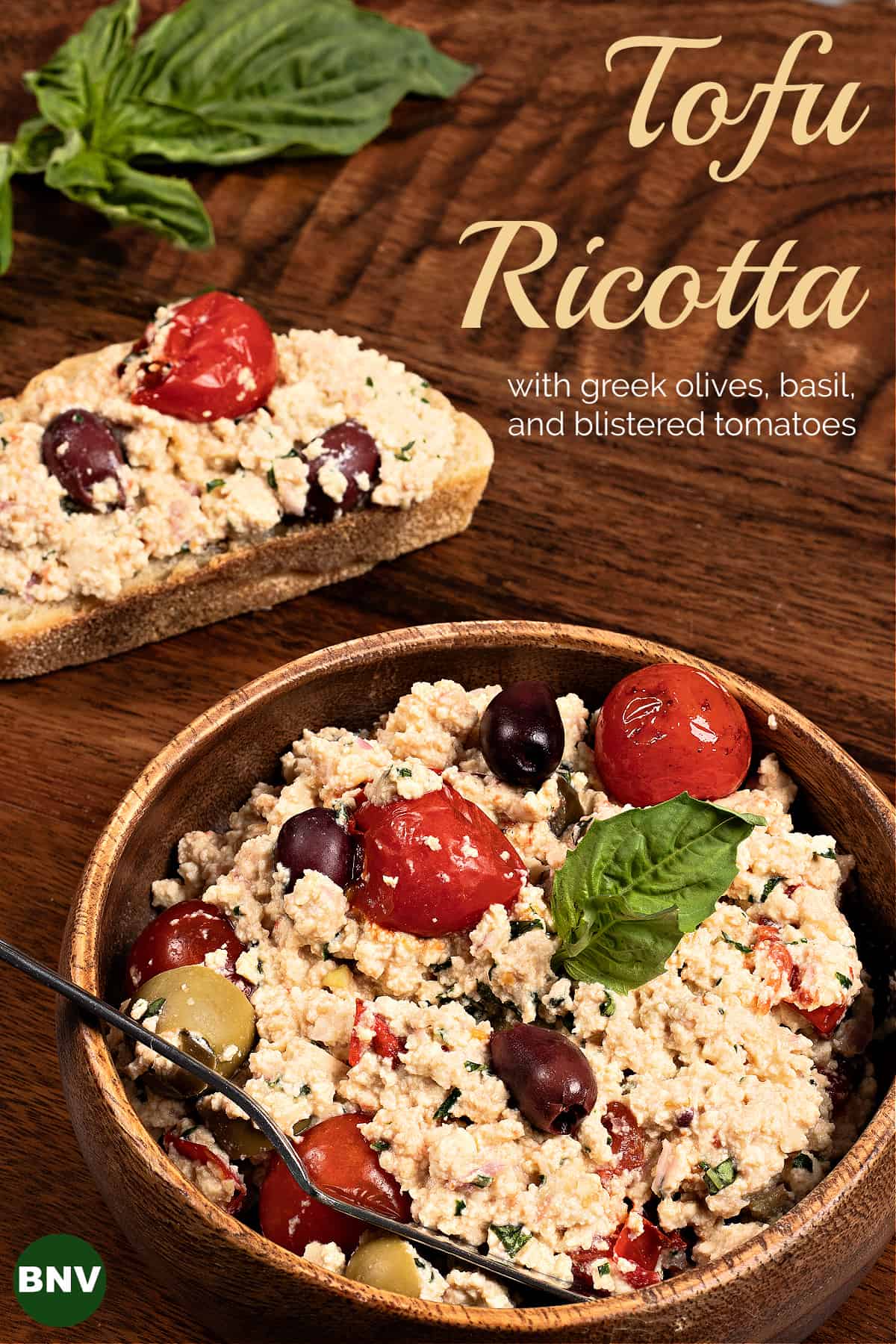 Print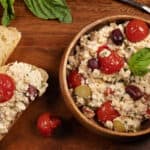 Vegan Tofu Ricotta
Author:

Prep Time:

25 min

Cook Time:

5 min

Total Time:

30 minutes

Yield:

4

servings

1

x

Category:

Appetizer, Dip

Cuisine:

Mediterranean

Diet:

Vegan
---
Description
Here's a tasty Vegan Tofu Ricotta spread we discovered on the menu of a 100yr old rustic lodge in Washington state! (only my wife said mine is better) 🤣
---
12 oz

block extra-firm tofu

¼

cup

minced onion (or ½ shallot)

3

-

4

cloves minced garlic

2

Tbs freshly minced basil

4

Tbs lemon juice

3

Tbs nutritional yeast

1

Tbs apple cider vinegar

2 tsp

white miso

½ tsp

salt

⅓

cup

kalamata olives

½

cup

cherry tomatoes

1

loaf french bread
---
Instructions
Press tofu to remove as much moisture as possible
Meanwhile, finely mince onion & garlic and add to a small mixing bowl
Crumble tofu into the bowl and gently mix
Mince basil and add to mix
Add all the seasonings and flavorings and gently stir to mix thoroughly
Stir in olives
Carefully blister tomatoes by adding them to a hot skillet, continuously move them around for about 3-5 minutes or until they begin to blister and/or crack
Add tomatoes to the bowl and gently mix
Taste and adjust for seasoning
Spead on slices of toasted french bread and enjoy
---
Keywords: vegan tofu ricotta