Once again, I am using one of the new PlantPure Meal Starters to show just how EASY it is to eat plant-based. This time I used the Burger Pack to make these Super Easy Sloppy Joes with only 8 ingredients!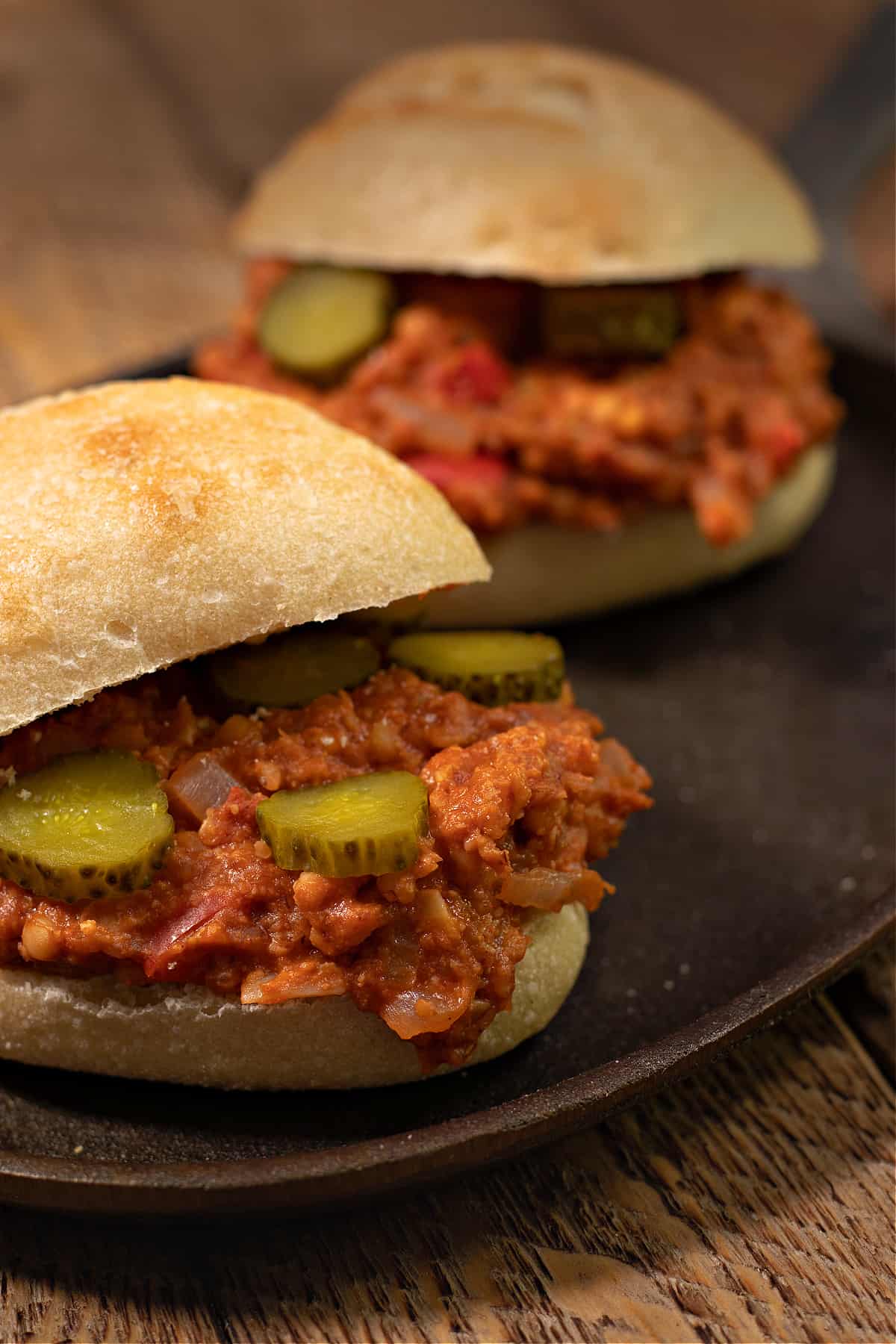 I've made a LOT of sloppy joes here on this blog and with a LOT of different ingredients (other than ground beef of course).
So why another sloppy joe recipe you ask?
To show you how EASY and CONVENIENT the new Meal Starter Kits are from my friends at PlantPure.
Seriously. Just add boiling water, wait 10 minutes, then bake for 15. It's just that EASY to make a delicious oil-free burger. And in this case, burger crumbles to make sloppy joes.
All too often I hear the same thing from family and friends - "I just don't have time to cook". And, for many people, that is the only reason they can't or won't try a plant-based diet. Time and convenience.
So my friends, Kim & Nelson Campbell took that challenge and created 8 delicious Meal Starter packs to make it a whole lot easier and quicker to prepare a healthy, oil-free, plant-based meal.
You can find all 8 of these Meal Starters as well as over 50 delicious recipes created just for them on their website at PlantPureNation.com.
And now through the month of May, be sure and use my discount code "BNV" when you check out to save 5% on your order.
Now let's use one of those Meal Starters to make some super easy sloppy joes.
Super Easy Vegan Sloppy Joes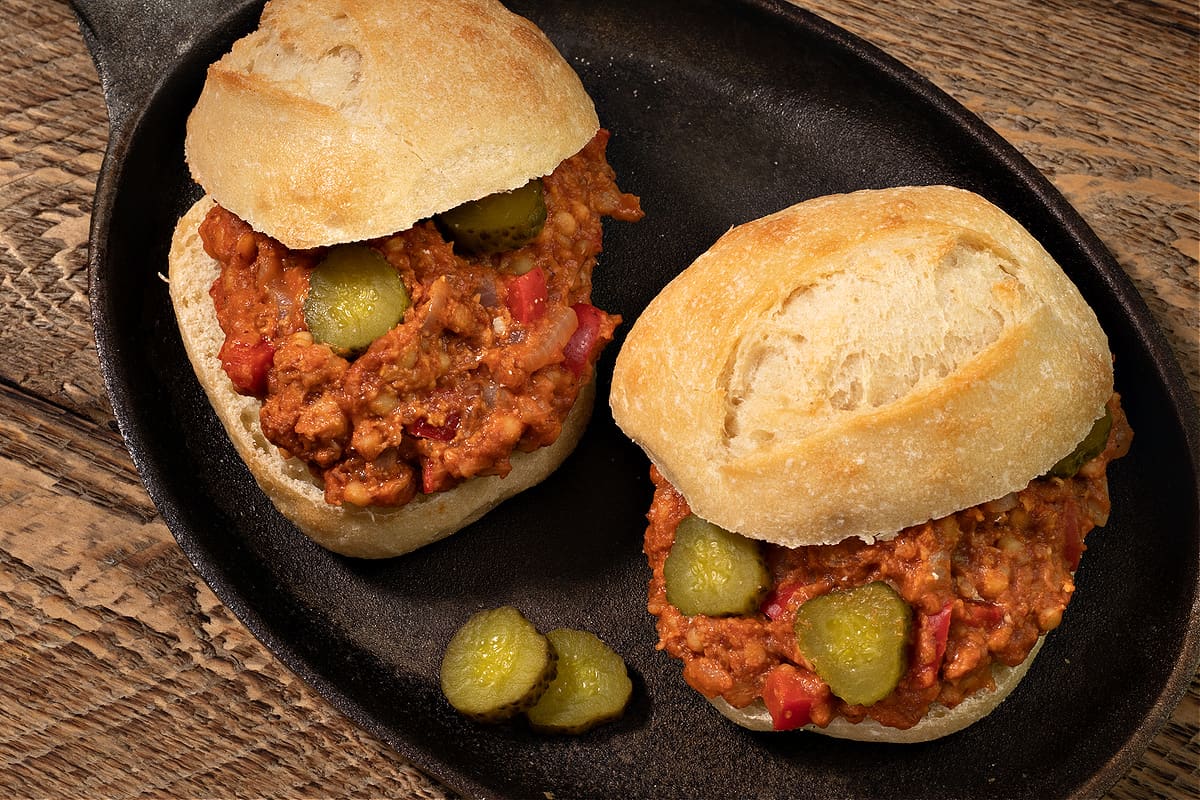 Note: This pack does include Couscous, Bulgur, and Almonds - so if you have any food intolerances - this may not be the recipe for you.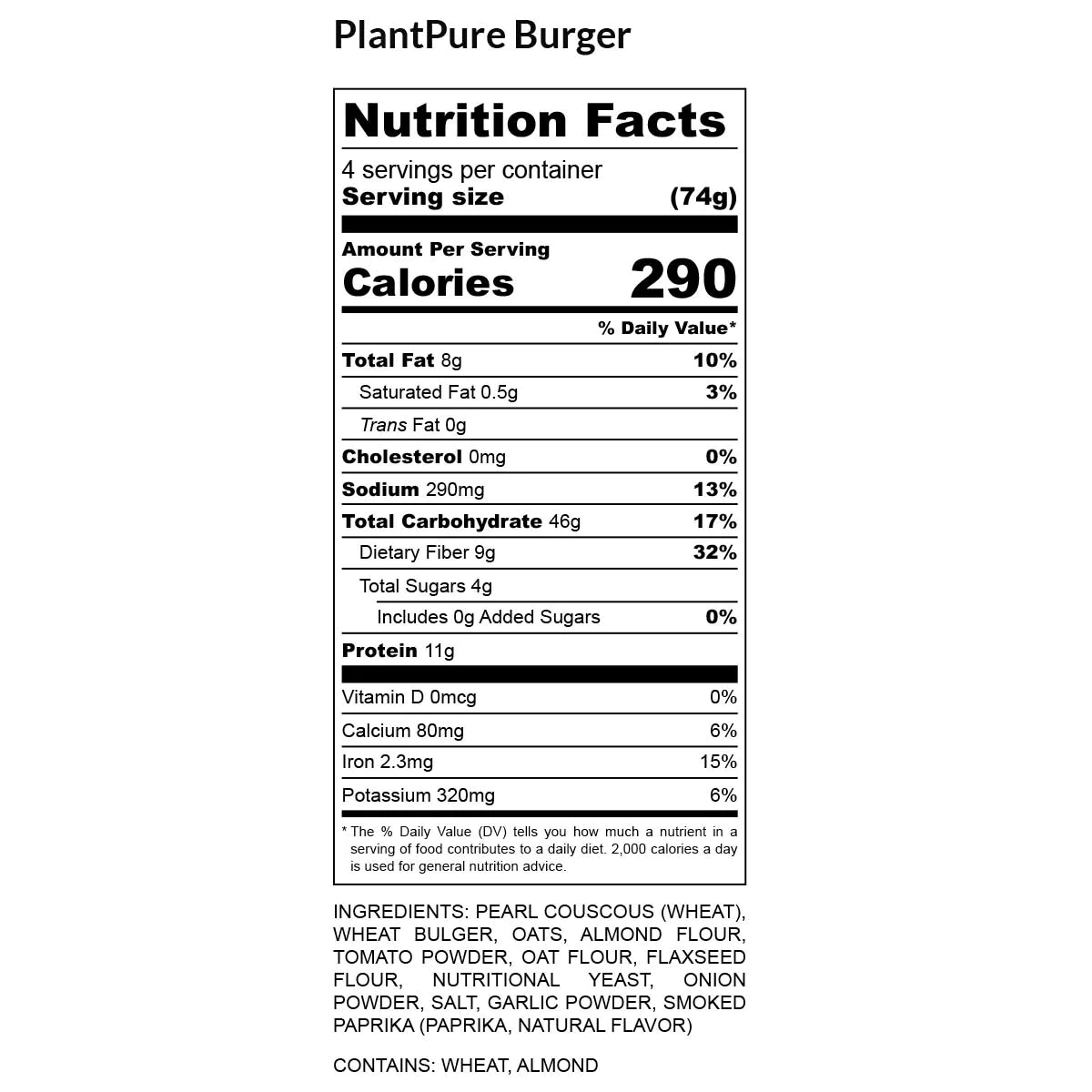 Otherwise, cut open the Burger Starter Pack and pour the contents into a bowl with 1 ½ cups of boiling water. Mix well and let it sit for 10 minutes until fully rehydrated. The mix will absorb most of the water but it will be a very wet mix.
Spread the mix evenly onto a parchment-lined baking sheet, about ½" thick, and bake for 15 minutes in a 375° F oven.
After you remove it from the oven, carefully take a spatula and score the mixture into ½" wide rows and columns. This is what makes the crumbles. Then while the oven is still warm, place the tray back in and let the mixture continue to dry in the residual heat for another 10-15 minutes.
Meanwhile, dice the onion and pepper and mince the garlic. Saute in a skillet with a little veggie broth until softened, then add the burger crumbles.
Break apart any big clumps of burger with your spatula and then add the tomato sauce, mustard, Worcestershire, and brown sugar. Mix well.
Salt and pepper to taste and cook until it's cooked through - about 5 minutes.
Serve on your choice of bread or buns and add any condiments you like, such as sliced pickles or jalapenos. La Brea Bakery has French Bread Rolls that are oil-free and I can usually find them in my Safeway or Fred Meyer.
While it's not necessarily a FAST recipe, it is super EASY.
For example, while you are waiting for the burger mix to rehydrate or bake, you have time to do other steps - like chopping the onions & peppers. In fact, I have seen FROZEN peppers & onions in the grocery store and THAT will make it even easier.
If you try the PlantPure Meal Starters, I hope you give this recipe a try. If you do, let me know what you think.
See you next week and Happy Mother's Day!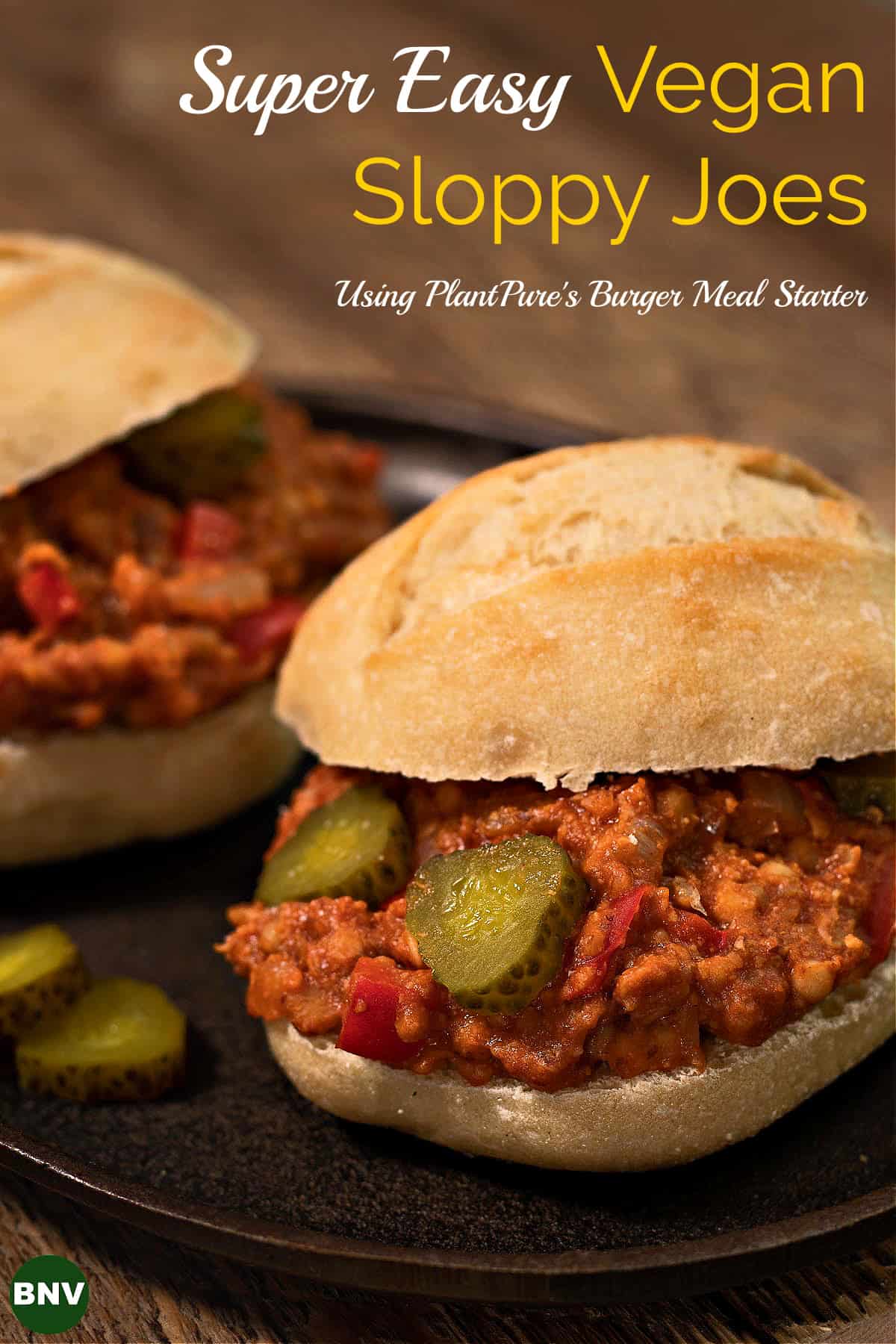 Print
Super Easy Vegan Sloppy Joes
Author:

Prep Time:

15 min

Cook Time:

30 min

Total Time:

45 minutes

Yield:

4

-

6

servings

1

x

Category:

Sandwich

Method:

Stovetop

Cuisine:

American

Diet:

Vegan
---
Description
I am using PlantPure's new Meal Starters to make these Super Easy Sloppy Joes with only 8 ingredients! So simple anyone can do it!
---
1

PlantPure burger starter pack

1 ½

cups

boiling water

½

white onion, finely diced

½

red bell pepper, finely diced

2

cloves minced garlic

15

-oz can of no-salt tomato sauce

1

Tbs yellow mustard

1

Tbs Vegan Worcestershire sauce

1

Tbs brown sugar
Your choice of bread or buns
Pickles optional
---
Instructions
Preheat oven to 375° F
Empty the burger packet into a large bowl
Carefully add 1 ½ cups of boiling water and mix thoroughly
Let rest for 10 minutes to fully rehydrate
Spread mixture evenly onto a parchment-lined baking sheet, about  ½" thick
Bake for 15 minutes - then turn off the oven
Using a spatula, carefully score the mixture into ½" rows AND columns.  This will help separate the mixture and begin the drying process for making the crumbles.
Return to oven for an additional 10-15 minutes, the residual heat will help dry the crumbles
Using your spatula, cut along the score marks, creating the crumbles
In a large skillet, sauté the onion & peppers over medium heat until softened, using a little water or broth to prevent sticking.
Add garlic and stir until fragrant, about 30 seconds
Add the crumbles, breaking up any large pieces with your spatula
Add the remaining ingredients and stir to mix well
Simmer until warmed through and bubbly
Keywords: super easy sloppy joes, plantpure, meal starters